BELT SAW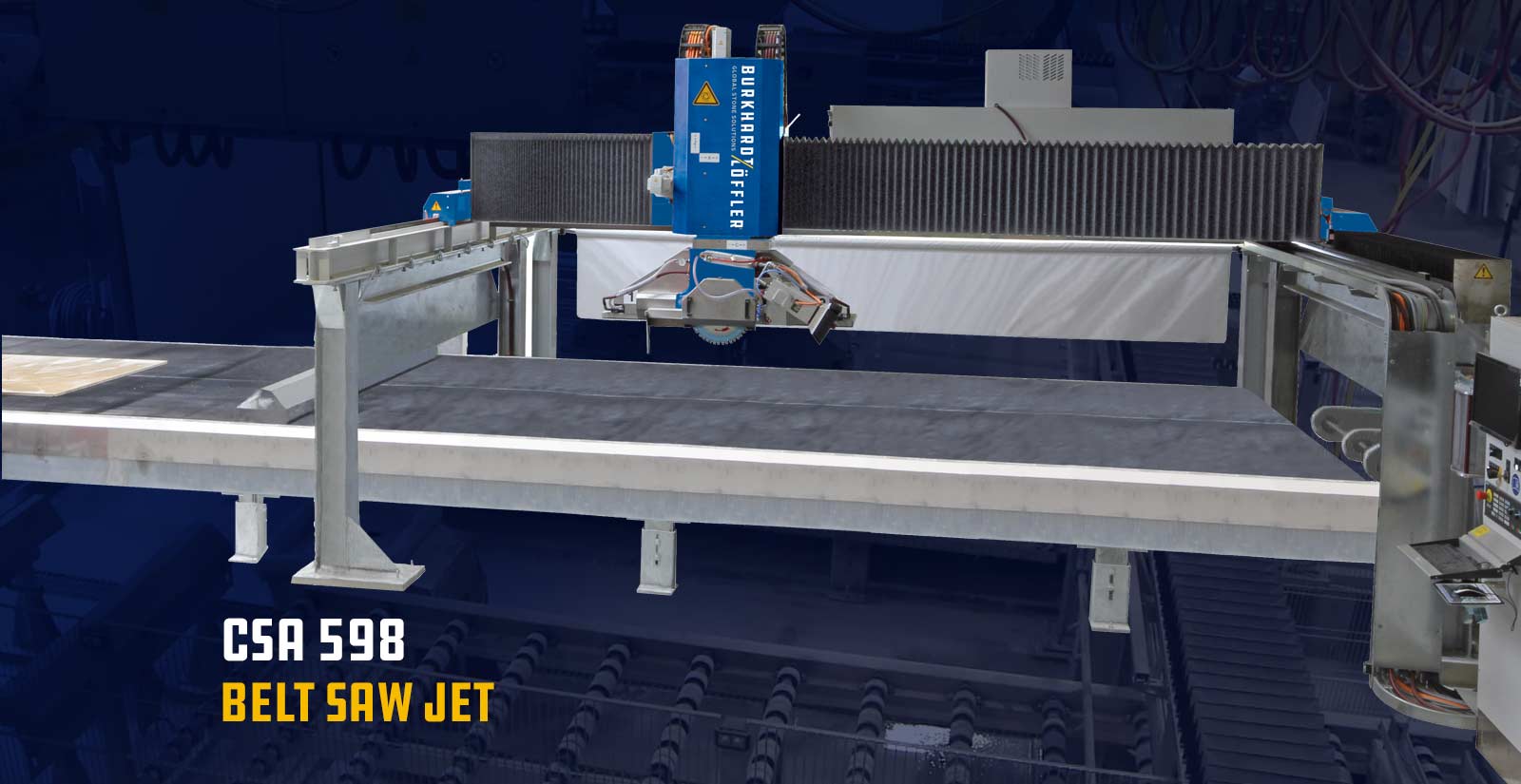 CSA 598 Series – Industrial High Production 5-Axis Bridge Saw
With its slab autoloader, continuous belt table and automatic removal of finished work pieces, CSA 598 Bridge Saws deliver precision, reliability and economy. Burkhardt-Loffler modular design allows combining multiple 2D or 3D waterjet heads. Combining a waterjet bridge and saw bridge with vacuum work piece manipulation greatly increases kitchen countertop production.
Options Include:
• Single or Multiple Bridges
• Automatic Tool Changing
• Under Slab Drilling and Rod Slotting
• Automatic Work Piece Loading and Unloading
• Stationary Saw Table or Continuous Belt Table
• Digital Slab Imaging
• Slab Yield Optimization Software
The CSA 598 Series offers great choices for serious,
growth-oriented fabricators seeking to maximize production output.