EDGE PROCESSING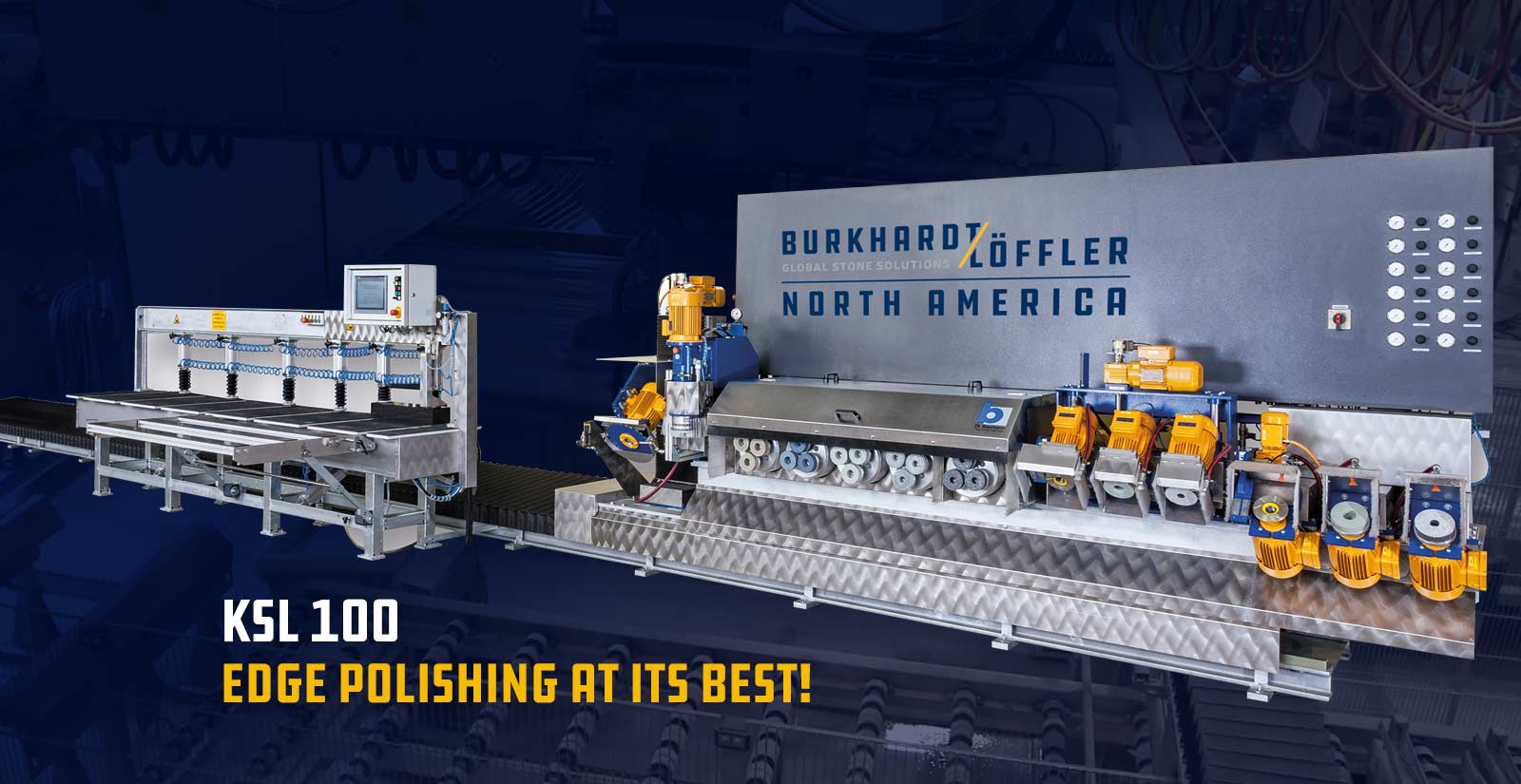 KSL 100/80 MG Series – Granite & Quartz Edge Processor
No other stone processing equipment combines the experience and continuous technical development of the Burkhardt-Loffler KSL Series edge processors. Serious fabricators know the importance that comes from perfection in providing customers with a smart range of edge designs. The Burkhardt-Loffler modular design makes it possible to individualize the system to your market and production demands. Sophisticated features like:
• Planetary Polishing Heads
• Precise Miters
• Chamfer Profiling
• Pencil Edge Profiling
• Back Gauging
• Rod Slotting
This range of options and additions, can make your system a truly customized manufacturing asset. With over 2000 of these Burkhardt-Loffler precision edge finishing machines installed and operating worldwide, the KSL Series is designed to give you the edge on your competition.
See this unit in action: